---
Jour 1 - ARRIVAL IN TEHRAN
Our trip begins from Tehran. After arrival in the IKA airport and transfer to hotel to have some rest, we visit Sa'ad Abad palace complex late in the morning, then head to Tehran's mountainous area, Darband to have a light trekking, watch people's everyday life and enjoy fresh air.
Jour 2 - TEHRAN TO TUTLI TAMAK
We leave hotel early in the morning to start experience of staying at local houses around Iran. For the first night we head to Tutli Tamak (580 km), having our breakfast at one of restaurants on Firuzkuh road and lunch in Behshahr. Arriving in Tutli Tamak, we will be hosted by Turkmen people of Iran.

Jour 3 - TUTLI TAMAK
Today we visit one of most eye-catching landscapes in Iran: Khalid Nabi cemetery, mausoleum of Khalid Nabi (75 km) and its sorrounding magnificent nature. Then we return to our local house by the night-time.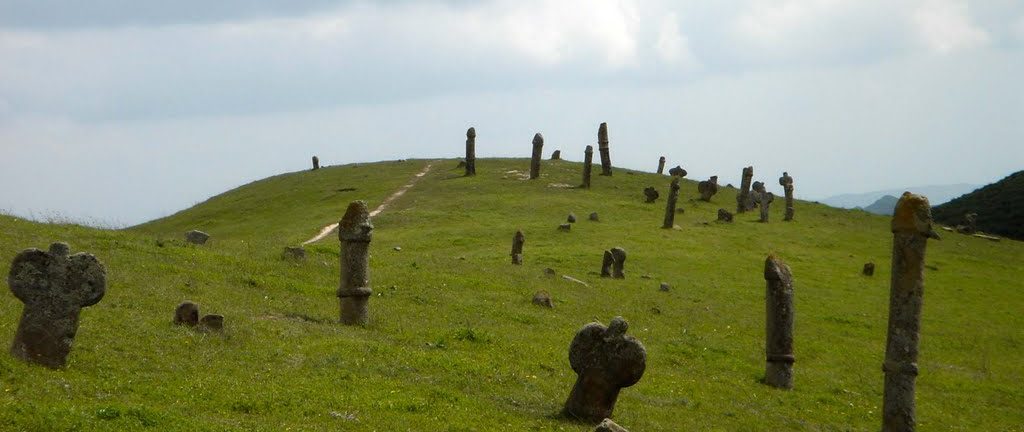 Jour 4 - TUTLI TAMAK TO BASTAM
After visiting Gonbad-e Kavus brick-tower in the morning, which is an outstanding innovative example of Islamic architecture and visible from great distances in the surrounding lowlands, we head to Bastam (215 km) and arrive at
hotel in the evening.
Jour 5 - BASTAM TO JANDAQ
Before leaving to the desert village of Jandaq (340 km), today we visit tomb of Bayazid Bastami, who played a major role in Sufism evolution. Then we go to Jandaq, passing through the most beautiful desert road in Iran.

Jour 6 - JANDAQ
Today we have enough time to discover more about Iran deserts by going to Mesr village, discovering natural hidden beauties of the region and enjoying local home-made food right at the heart of desert.

Jour 7 - JANDAQ TO YAZD
Leave our local hosts after breakfast, we continue our way to Yazd, the center of Zoroastrian culture in Iran (300 km). On our way we get familiar with traditional Persian residential architectural elements in Meybod such as Dovecote,
Pigeon Tower and Ice Pit. After lunch, we arrive at hotel in Yazd at night.

Jour 8 - YAZD
Today is our only day in city of mud-brick architecture and to take the most out of it, we visit city's Jame' mosque with its magnificent tiled entrance and enjoy the rich history of one of oldest towns on earth, Yazd's old town. After
lunchtime we head to Dolat Abad garden which has Iran's loftiest wind catcher. Today visits end in three-storey facade, Amir Chakhmaq complex.

Jour 9 - YAZD- ABARKUH
We are going to visit and spend overnight in Abarkuh city (155 km) home to Iran's oldest cypress tree, estimated to be over four millennia old.
Jour 10 - ABARKUH TO SHIRAZ
We leave the place after breakfast to continue our way to one of the most charming cities of Iran, Shiraz (290 km). Before getting there, we visit Pasargadae, the remnants of first Persian garden and tomb of the most popular King of
ancient Iran, Cyrus the Great. Then after lunch time, as our second visit we go to Persepolis, a glorious monumental ruin of ancient civilization of Persia with total area of 125,000 square meters.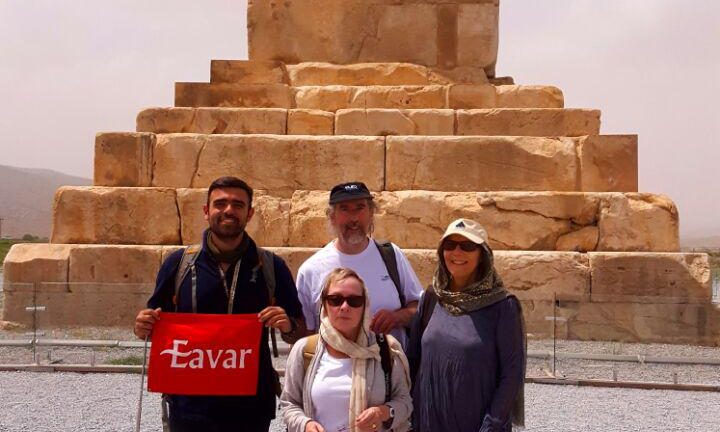 Jour 11 - SHIRAZ
Our only day in Shiraz starts with visiting Karimkhan citadel and continues to Vakil historical complex with its bath, bazaar and mosque. Enjoying our lunch at the heart of the city, we go to Narenjestan-e Qavam garden and Nasir
Al-Molk mosque then. With its mystic atmosphere at night, tomb of Hafez and its sorroundings would become one of everlasting scenes from Iran in our minds.
Jour 12 - SHIRAZ TO ISFAHAN
Today we leave Shiraz after breakfast to continue our way to one of the most beautiful cities of Iran, Isfahan (480 km). After having lunch on the way, we arrive to city in the afternoon with enough time to spend the evening visiting the livlihood at Zayanderud riverside and two of its historical bridges, Siose Pol and Khaju.
Jour 13 - ISFAHAN
We are going to spend an unforgettable day in Isfahan. Today we visit Naqsh-e Jahan square (Which means The Image of the World) with four highlighted sites located around it: Imam mosque, Sheikh Lotfollah mosque, Ali Qapu and Traditional Bazaar. After enjoying our lunch near one of world's largest squares, we head to Hasht Behesht and Chehel Sotoun palace.

Jour 14 - ISFAHAN TO KASHAN
Spending another half-day in Isfahan, we have enough time to visit more sites in Isfahan. So we go to Vank church and Menar Jonban (the minaret that moves), then leave to Kashan (215 km) after lunch, where our hosts are expecting us to join them for dinner.

Jour 15 - KASHAN
Today we visit the ancient mysterious underground city of Nushabad and then go to Abyaneh village (85 km). While in the village, we take the chance to get familiar with history, architecture and anthropology of the region.

Jour 16 - KASHAN TO TEHRAN
Today we leave Kashan to head to Capital of Iran, Tehran (450 km) in the afternoon. Before that still there is enough time to keep on visiting Kashan by going to some of its historical mansions. Heading to Tehran after lunchtime,
we get to our hotel at night.

Jour 17 - TEHRAN
It's the last day of our trip. To discover the most about history of Iran's capital, we visit some highlights such as Golestan palace complex, Iran National museum and Treasury of National Jewels. Afterwards we head to a traditional restaurant to enjoy our farewell dinner.

Jour 18 - LEAVING IRAN
And finally it's time to bid farewell to Iran as we get transferred to the airport early in the morning for our return flight home.

Demandez un devis ou réservez ce voyage !